Herwig Holzmann
*1982

Ausstellung (Auswahl) | Exhibitions (selection):
KOMM.ST 2013
Heimatnähe / Close to Home (2013)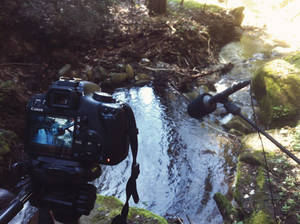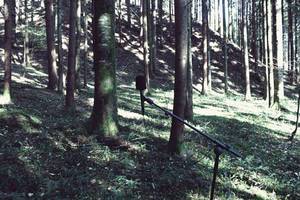 Field Recordings, Sound Design, Makro-Videoaufnahmen

Mit "Heimatnähe" unternimmt Herwig Holzmann den Versuch einer Annäherung an die verlassene Heimat durch verschiedene akustische und visuelle Aufnahmeverfahren. Der Begriff der Annäherung wird wörtlichgenommen und in einer Anwendung bis an die technischen Grenzen der verwendeten Aufnahmegeräte ausgereizt. Der ursprünglich durch Entfernung verursachten Entfremdung wird dadurch – auch in Hinblick auf die Vermeidung rein subjektiv gefärbter Nostalgie – jene der extremen Nähe entgegen gesetzt.
Audiokommentar
Field recordings, sound design, macro video recordings

With 'Close to Home', Herwig Holzmann attempts to approach the abandoned homecountry through various acoustic and visual recording processes. The term approach' is taken literally and explored to the technical limits of the recording devices he uses. The alienation, which was originally caused by distance, is therefore countered by that of extreme closeness – also with regard to the avoidance of mere subjectively biased nostalgia.